Maximise your time with AG's digital tools
​​As an employer, you regularly come up against a variety of employee benefits challenges: staying on top of all the administrative details for your insurance plans, training new HR colleagues, etc. Our priority is to provide you with powerful digital tools that will help you save precious time when managing your insurance plans without sacrificing the privileged relationships you have with your contacts at AG. This "phygital" approach is all about innovation but not at the expense of human interaction. 




In this article, you'll find out more about our digital tools and how they can help you conquer your challenges. Short on time? No problem: simply click on the topic that interests you in the summary below.​



Why a phygital approach? At AG, we've made it our mission to provide you with the best possible experience, whether physical or digital. With us, you'll get a "phygital" experience that offers the best of both worlds. We believe in and have been applying this approach to our new developments and innovations for many years.
The Deloitte Belgium survey published in August 2022 has only confirmed our view of the importance of a "phygital" approach. The objective of this research was to identify what consumers in Belgium expect from insurers in terms of online services. Consumers are increasingly turning to their smartphones and other digital devices to look up information or make purchases. There truly is a growing demand for digital services in Belgium. While the Deloitte findings clearly show that consumers in Belgium expect digital features, about 70% of them still prefer to interact with an advisor for a range of tasks. This is especially true when taking out a new insurance policy. 
Read on to find out more about the different digital tools that can help you better manage your human resources. 
​

How to retain your staff members? 
​

One of the biggest challenges facing HR departments is employee retention. Poor retention can lead to dwindling motivation, a heavier workload and even a drop in the company's sales. Did you know that one of the most common reasons for quitting is the lack of fringe benefits? 
As an employer, you do everything in your power to offer a decent remuneration package: a salary that reflects the responsibilities of the position, attractive fringe benefits such as group insurance, hospitalisation insurance and income protection insurance... But sometimes, despite your best efforts, your staff members are simply not aware of everything you do for them. Which is why communication about all these benefits is so critical. 
You may think that communicating this information to employees takes time, that you don't know where to start, that you don't know how to show them all the efforts you've made to keep them out of harm's way. AG understands your concerns and has come up with its My Global Benefits platform and AG Health app to address them. 
The My Global Benefits platform, a user-friendly go-to source for information
On this platform, your staff members will find an overview of all of their corporate covers (group insurance, healthcare, income protection...), courtesy of AG. It's a showcase of all the fringe benefits you so generously provide. 
On My Global Benefits, your staff members will find: 
detailed information about their covers and benefits 
the gross and net value of their group insurance proceeds 
the gross proceeds their beneficiaries will collect in the event of death 
all of their group-insurance related administrative documents (benefits statements, etc.)
FAQs for their most commonly asked questions
Not entirely convinced? Watch the

testimon​ial by Anja Van Langenhoven

​ (

French

​ -

Dutch

​), an HR staff member at Puratos.
How do you register on My Global Benefits?
Your staff members ask you about registering or logging in to the platform? Forward them the page "

How to register on My Global Benefits

​": On this page, they'll find videos that will walk them through the registration process and the different login methods.
If your staff members need help registering or logging in, they can use our

chatbot AGATA

​  on the My Global Benefits login screen to get in touch with one of our helpdesk representatives. 
Want to take a quick peek at My Global Benefits? The green button below will take you directly to the platform. 

​

​
​

​
The AG Health app, your healthcare insurance at your fingertips
With the AG Health app, your staff members will have anytime, anywhere access to their healthcare insurance and covers. 
In just a few clicks, they can:
report a hospital admission 
take a photo of their medical expenses and send them in to AG straight away
report a hospital admission or send in medical expenses for a family member 
scan their My HealthCare digital card at the pharmacy to automatically send in these expenses for a refund
view the claims they've sent in as well as statements of their refunded expenses
How to register on the AG Health app? 
Think the AG Health app could help your staff members? Great! You can share this

practical guide

​ with them. 
Want to give the AG Health app a try? Download the app by scanning the QR code with your smartphone.

​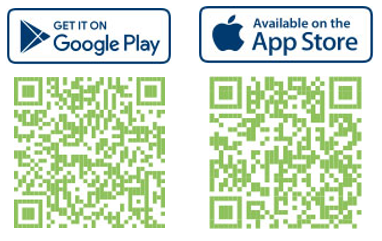 Managing your insurance plan and training new employees: how to keep on top of it all
You're a caring employer. You offer an attractive salary package to your people that includes various types of insurance covers – group insurance, healthcare, income protection, maybe more. If you need help in communicating these perks, you can find out how in this article, under "How to retain your staff members?​". 
Yet, you may face another challenge, i.e. the administrative management of your insurance plans and the training of your new HR staff. You and your HR staff have a lot on your plate and this can sometimes lead to a high workload.
So, how can you take the weight off your HR staff's shoulders? AG offers several solutions to help you meet this challenge. 
AG EB Online, AG's free digital platform, makes managing your insurance plans easier.
If you recently hired a new HR employee, their training may temporarily cause an additional workload. That's why AG offers several free AG EB Academy trainings to help your new employees get stuck in and equip them with the skills they need. ​
Manage your insurance plans with ease thanks to AG EB Online
With AG EB Online, you can manage your group and hospitalisation insurances online quickly and easily. The platform is completely secure. 
AG EB Online allows you to:
view and modify your plan members' details and track applications
add new salaries and bonuses for annual recalculation
access pay slips, pension statements, requests for payment, regulations, social security documents and so on
determine the applicable access rights (view, edit, populate, etc.)
find the details of your AG contact person
use less paper (more eco-friendly).
Want to find out everything you can do with AG EB Online?  Download the complete AG EB Online guide (in

French

​ or in

Dutch

​

).
If you have a broker, you can allow them access to your AG EB Online account to view or modify your details. 
How do I register with AG EB Online? 
Designate a super user: someone who has access to all your tasks and plans. They can also create new users and give them access rights specific to their role. 
Every user can register using a digipass and a PIN code that they receive delivered to their home. Once registered, they can log in using SMS verification.
Another option to help reduce your employees' workload is to hire more of them. Of course, it takes time to train them at the start. But AG has developed a range of free training courses to help your new employees get stuck in and equip them with the skills they need. 
The ideal solution for training your new employees
AG EB Academy offers two types of training courses:  
Theory: supplementary pensions and healthcare insurance
Practice: manage your plans with AG EB Online and My Global Benefits
Register for the next AG EB Academy sessions 
The next theory session will be held on 15 November 2022 (in Dutch) and 17 November 2022 (in French).

​​​​

What handy tools are available for your staff members?
As a HR manager and the first port of call for your staff members, it's only natural that you receive a lot of questions and requests. To cut down on the number of insurance-related enquiries you get, AG has developed several tools to give your staff members a clear overview of their insurance covers and to direct them to the right tool at the right time. 
Have staff members nearing retirement? Did you know that they can claim their supplementary pension benefits online via our Digital Pension Settlement (DPS) feature? Get questions from your staff members about how much their supplementary pension will be worth when they retire? Then be sure to direct them to the gross-net simulator. Both features are available on My Global Benefits. 
On long-term sick leave? How much is the statutory replacement income? Employees often overestimate the statutory benefits they will collect while on long-term sick leave. To shine the spotlight on your Income Care plan and the importance of having proper occupational incapacity coverage, AG has created the Income Care simulator. 
1. Digital Pension Settlement (DPS)
With this feature available on My Global Benefits, your staff members can conveniently claim their supplementary pension benefits online. A very handy tool when you consider the huge number of My Global Benefits visitors who look up "How do I claim my supplementary pension benefits?" in our FAQs 
2. The gross-net simulator
Did you know that one of the most widely read FAQs on My Global Benefits is the FAQ on tax on group insurance benefits? The gross-net simulator answers this question. A unique solution on the market, as AG is the only insurer to offer this service to its customers and their staff members. The gross-net simulator available on My Global Benefits provides your staff members with the projected value of the nest egg they'll collect when they retire.
Interested in the projected net benefit amount that you'll be entitled to collect when you retire? ​

With this tool, you'll see the evolution in your salary while you're on long-term sick leave. As it's presented as a graph, you'll get a clear visualisation of the quick drop in your take-home pay over time. This simulator shows the importance of having an Income Care plan, especially nowadays with the skyrocketing number of long-term sick leave cases. 
But an Income Care plan offers much more than just a replacement income while you're unable to work. With Income Care, your staff members will get a 360° approach: from prevention to return-to-work. Interested in more information on Income Care and the 360° approach? Read the article "

How to stem the tide of absenteeism​

"
Want to know the size of your replacement income if you're on long-term sick leave? Give the Income Care simulator a try. 

​​

​
EB Lab: the intersection between your ambitions and our innovati​ons
Our mission is to support you in managing your insurance plans and raising awareness of the benefits you generously provide for your staff members. In this article, we've presented the digital tools that are already available to you. 
Of course, we continuously strive to improve our offer and design the best services and tools to meet your specific needs. This is what prompted us to launch our EB Lab earlier this year. 
EB Lab is an incubator where we test and experiment with new ideas. The purpose of EB Lab is to bring together a panel of employers to evaluate how well we respond to your needs. And no one knows better than you what could help you!
What can you expect from these sessions?
With EB Lab, we run six challenges spread out over the year. Want to participate? You'll receive an e-mail invitation with the following details: 
the topic of the challenge
the time you'll need to complete it 
a few comments on the key takeaways you'll get from the session 
It's then up to you to decide whether or not to participate in the challenge. 
During our EB Lab challenges:
be the first to test the new features of My Global Benefits, the AG Health app and AG EB Online
give us feedback on our communication materials and their clarity
tell us how you want to be informed
What are the benefits of participating in EB Lab? 
Be among the first to test our latest innovations
Help us design services that match your ambitions
Participate only in the challenges that interest you 
How to become an EB Lab participant? 
Click on the green button below or contact your trusted contact person.

​