Something changes in your company
Make known changes at your company as soon as possible via your contact person and AG EB Online.
​Importance of fast notification

A change of address of your company, adding a new category of personnel, a merger or a reorganisation ... these are just a few examples of changes that may have significant consequences for your group insurance, death benefit coverage, hospitalisation insurance or occupational incapacity insurance. So it's crucial to notify us of the changes quickly.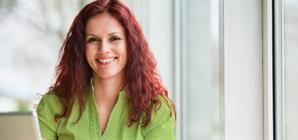 How do you make known changes?

AG Employee Benefits will help you keep your data completely up-to-date. Your contact person is there to assist you in communicating the changes.

Alert your contact person in the event of:
administrative changes (such as a change to the name of your company, its registered office or its correspondence address);

changes to group insurance;

notification of a merger or demerger of activities;

notification of insolvency or a court-ordered reorganisation procedure;

notification of collective redundancies;
...

Find your contact person via AG EB Online.