Occupational incapacity: gap between expectations and reality
​Whether it's for postnatal maternity leave, burnout syndrome, a critical illness or an accident, an increasing number of Belgian employees are taking long-term incapacity leave. How do they view occupational incapacity? And what do they expect from their employer when it happens to them?

In a recent study carried out by Vlerick Business School and AG Insurance, Professor Xavier Baeten collected experiences and expectations about incapacity for work from private sector employees and non-permanent civil servants. They were also asked how they see the role of the employer in cases of occupational incapacity. Read on to find out more about Professor Baeten's three most salient research findings.

Employees overestimate the size of statutory occupational incapacity benefits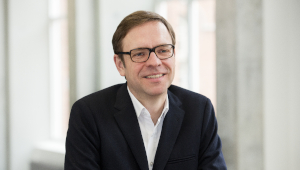 "59% of the respondents revealed that they expect to go through a period of incapacity at some point in their career."
(prof. dr. Xavier Baeten, Professor of Reward and Governance)
Employees who have already taken extended leave to recover from an illness or injury are well aware that this means a significant loss of income. In contrast, employees who have never been on long-term sick leave grossly overestimate the size of their occupational incapacity benefits. And this is no laughing matter, as 59% of the respondents revealed that they expect to go through a period of incapacity at some point in their career.
In the first month, employers generally still pay their staff members their full salary. From the second month onwards, however, they will only have social security benefits to fall back on, and this represents just 60% of their salary.
Most people are quite alarmed when they find out that there is a cap on benefits. The social security authorities calculate statutory incapacity benefits based on a theoretical monthly salary capped at roughly EUR 3,700. Any salary paid above this cap is completely disregarded. This means that the higher the claimant's initial salary, the greater the loss of income while on incapacity leave.


Incapacity benefits too low to cover recipients' current standard of living
8 out of 10 respondents lamented that statutory incapacity benefits alone would not be enough to maintain their standard of living.
32% even expressed concerns that the situation would inevitably cause financial difficulties.

Staff members with a salary below the EUR 3,700 cap were especially worried about the potential for financial strain if they were too sick or disabled to work.


What role should employers play?
According to the research, staff members believe that employers have a responsibility to protect them from the loss of income that goes hand in hand with incapacity for work. No wonder corporate-sponsored income protection insurance is a highly valued fringe benefit. More than 90% would greatly appreciate the inclusion of this type of insurance in their compensation and benefits package. The advantage this would bring is especially welcomed by staff members earning salaries below the average for Belgium, most likely because they don't have sufficient padding in their financial reserves to recover after a financial hiccup.
What an opportunity for employers looking to differentiate themselves from the competition! Only 40% of private sector employees claimed to have an income protection plan in their compensation and benefits package. For non-permanent civil servants, this figure dropped to 13%, and was even lower for unskilled workers.  There is clearly strong demand on the employee side. If given the opportunity to decide what to include in their fringe benefits package, 94% claimed they would set aside a certain percentage for an income protection plan. 

Also read the following articles in which we zoom in on Professor Baeten's research:
If you want more information about our Income Care solution, our sales representatives are standing by to assist you. Contact them via the green contact button.