How has coronavirus affected your employees' mental health?
​Coronavirus has caused a seismic shift in the way companies operate, forcing employees to adapt to the new stay-at-home reality. How does working remotely affect your employees' mental health? What can you do as an employer to prevent mental health issues? François Perl, Director General of Compensation at the National Institute for Health and Disability Insurance (INAMI/RIZIV), answers these very questions.​

​

The financial crisis of 2008 was a turning point for mental health. Why? 


Because this was the first systemic economic crisis that had such a significant impact on the organisation of work. We saw a number of reorganisations in 2009, especially in the banking and insurance sector.
At the same time, we have observed a steady rise in the number of disability cases in all post-industrial countries, and notably new forms of stress-related absenteeism. In fact, stress at work has grown exponentially since the 2008 crisis: internal restructuring, greater prevalence of e-management, "less is more"... all of these new forms of work have led to an increase in the number of burnout and depression cases since 2008.
Is there a correlation between a crisis situation and the onset of mental health problems?


Absolutely. Several studies clearly point to a link. It's certainly no secret that the 2008 crisis has had a negative impact on mental health all around the world.
What have companies done since the 2008 crisis and the explosive rise in mental health issues? 


In Belgium, many workplace wellbeing initiatives have been set up and have proven to be effective. For example, the active presence of specialised psychosocial hazard units that address prevention in companies. 
However, no one has ever tackled the causes (i.e. what caused this increase in stress and depression in the first place). Companies generally address the problem from a curative point of view, for example by a doctor, a psychotherapy, which is already a good start. But when it comes to prevention, Belgium remains rather limited.
In addition to causing an economic crisis, COVID-19 has complicated matters further with the stay-at-home order. Can we already measure the impact of the stay-at-home order on employee mental health? 


In such a short period of time, no real scientific research has been done yet that measures the effects of sheltering in place. But the University of Ghent and Sciensamo have already conducted surveys​​ that all highlight the same findings: subjective feelings of wellbeing have significantly eroded since the stay-at-home order was adopted. Employees are more likely to admit that they struggle with their mental health since the onset of this crisis.
Could this be an indication of new cases of burnout?


For the time being, there is no reason to think so, for two reasons: first, with remote work, people rarely take the initiative to file for long-term sick leave. They simply continue to work from home, ignoring their symptoms as they don't want to lose their source of income. Also, many employees have been affected by temporary unemployment. If they feel unwell, they won't ask for sick leave either, as they also don't want to give up their salary. 
As for incapacity for work figures, we noted a rather sharp increase in March and April, at the height of the pandemic, but this dropped off in May. At the moment, we really only have assumptions and questions to go on.
In practical terms, what can employers do to counter these effects?
 
The main tools employers have at their disposal are prevention and early detection. I think that employers need to analyse the workload of their staff working from home. It would also be interesting to be able to customise employees' tasks: reassignment to other tasks, coaching on how to work remotely, support, etc.
Ideally, to work on a case-by-case basis to determine the essential needs of employees in this crisis situation.
What are your expectations regarding employee mental health in these COVID-19 circumstances?


I expect to see a spike in the number of burnout and depression cases in the latter part of 2020. If we go back into a period of semi-lockdown, people who have been gradually recovering will have a hard time staying afloat. 
Keep in mind that the time that someone with burnout syndrome can be off sick can range from two months to four years.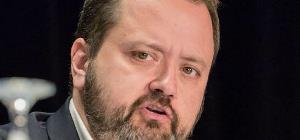 Will we see a higher incidence of mental health issues with the coronavirus crisis than in 2008?

Potentially yes. It will depend on a number of factors. For example, if the number of layoffs that we have predicted really do happen, there will be a lot more cases. After all, research has shown a clear link between unemployment and disability. And, obviously, the longer the crisis lasts, the more cases there will be.


Are employers better equipped than in 2008 from a preventive and curative point of view?


Yes, and I mean that sincerely. Employers have come to realise that human capital is just as important as financial capital. Approaches in terms of management and workplace wellbeing have come a long way. This is what we've learned from 2008. 
I know that many employers are already trying to find solutions in these unprecedented times.
Regarding statutory return-to-work assistance, what role can employers play?


There are already arrangements and facilities in place but I think that we should hold employers more accountable, especially financially. Employers are not currently rewarded in any way for having an effective return-to-work policy. And likewise, there are no sanctions for those who don't. 
An incentive plan could be an alternative. The Netherlands introduced a bonus-malus system on social security contributions for employers who have active return-to-work assistance policies. The problem is that employers currently have no interest in setting up a return-to-work policy because when they do their job well, there is no reward of any kind. This has to change.
If remote work were to become the norm, what would be the impact on employee mental health? 


That will depend on each individual case. There can be both positive and negative impacts, depending on the individual. It cannot be assumed that working from home is naturally good or naturally bad for employees and their mental health. 
To be truly effective, companies would more or less need to find the right balance for each individual employee, taking into account their constraints. The real challenge lies in developing an individually-tailored wellbeing policy at companies. 
Do you have any advice for employers regarding employee mental health? 


Employers need to view mental health as an essential issue in their organisations. The watchwords are "anticipation" and "early detection of problems" in order to adopt a modus operandi that takes employee mental health into account. 
This can only be beneficial for the company: fewer days of absenteeism and greater productivity. A policy with a strong mental health focus will ultimately have a very positive effect on the company.

​

​

What should you take away from this interview?


The financial crisis of 2008 disrupted the way we work, leading to an increase in cases of burnout and depression.


COVID-19 has complicated matters further with the stay-at-home order.


Employees are more likely to admit that they struggle with their mental health.


The time that someone with burnout syndrome can be off sick can range from two months to four years.


To protect employees from developing mental health issues, employers must insist on prevention and early detection of cases. If possible, by analysing the workload of remote workers on a case-by-case basis.



​