Attractive returns and a new donation for "Stop Colon Cancer"
​
At the beginning of the year, we announced the returns on group insurance plans under individual management in Branch 21 for 2018, 2019 and 2020. In the context of this announcement, some of you received a "Sprout Pencil", a pencil to be planted in the ground that will one day grow into a plant.

The packaging for this pencil included a reference to a short survey. To show our appreciation for our survey respondents, we committed to contribute 5 euros per completed questionnaire to the organisation "Stop Colon Cancer".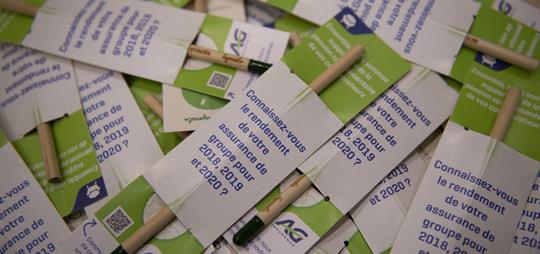 The end result was that we were able to present the non-profit association headed by Dr Colemont with a combined total donation of 2,000 euros.

Many thanks to all for supporting this association dedicated to fighting this disease and promoting early detection in order to minimise the consequences.


Check how you can support Colon Cancer prevention thanks to our ready-to-use HR Solution: